Need a Last-Minute Wedding Dress? Help is Here!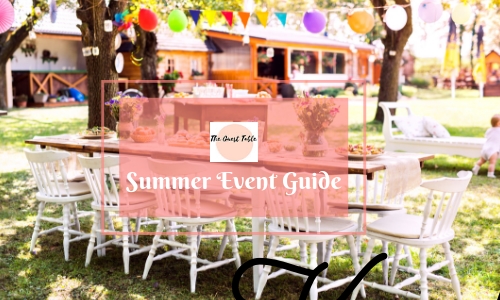 The Guest Table is here to help you find a delightful dress in short order. Check out this advice for finding a dress at the last minute.
Are you stressing because you need a last-minute wedding dress? Whether you decided to get married quickly or you had an unforeseen problem with dress alterations or some other issue that leaves you desolate in the dress department, The Guest Table is here to help you find a delightful dress in short order. Check out this advice for finding a dress at the last minute:
Be realistic.
Accept the fact that having less time to find a dress means you will have to compromise on the selection of dresses immediately available. This will help you be more focused on finding a dress that is beautiful, while perhaps not having every characteristic you were hoping for.
Look at tried-and-true online retailers.
Depending on just how down to the wire your dress shopping is, you may still be able to get a gown from a trusted online retailer. Look at the sites of well-established wedding retailers and department stores and make sure that any shipping times still fit your dress deadline.
Hit the mall.
If you don't find anything online, or you really don't have time to wait for shipping, now is the time to go to the mall and look in-person at department store and formal gown boutiques. Regional stores can likely bring a style that you like from one of their other locations in a short amount of time, which can be super helpful when you are short on time. Plus, if there is a nearby tailor you may be able to get alterations done quickly, too.
Consider resale shops.
Many brides donate their dresses to places like Salvation Army and Goodwill. While this approach definitely leaves a lot to luck, you may get lucky. Don't forget to try Facebook Marketplace and other local online "for sale" sites.
Rent your dress.
If all of your purchasing options fail, consider renting your dress. There are lots of online and local wedding dress rental companies (think Rent the Runway). Just remember you won't be able to alter a rental dress.
Add extra bling after the purchase.
Another thing to keep in mind when looking for a last-minute wedding dress is that you may be able to find something simple with relative ease, which you can then bling out with beaded belts, floral trim or even having a seamstress add lace or other embellishments. In other words, don't pass by a plain dress because it isn't "fancy" enough—just be willing to add a dash of your own creativity to it!
If you are down to the wire when it comes to wedding dress shopping, don't worry! Use the tips above to help you get the dress of your dreams while also meeting your wedding day deadline.