Six Money-Saving Tips for Your Wedding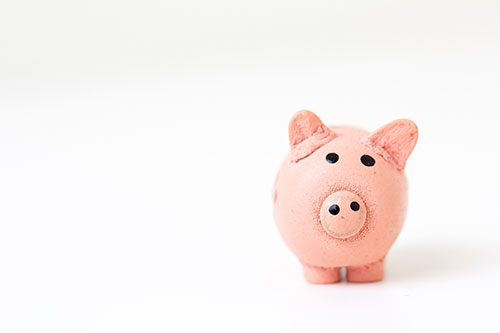 You don't have to stress over your wedding budget if you follow these money-saving wedding tips.
Wedding planning can be challenging—and sticking to a wedding budget can be just as tough. Money worries about your wedding can easily turn what should be a fun experience into an extremely stressful time. The faster your big day approaches, the more stressful wedding finances can get. However, it doesn't have to be that way if you follow these money-saving wedding tips:
Set a budget. Just because you are on a budget doesn't mean that you can't have the perfect day accompanied by the perfect cake and dress. In fact, you can have what you want, but you may need to compromise. Decide what your budget is and then allocate funds toward your priority items.
Consider your timing. You can save money by getting married in the wedding "off season." Having a wedding between May and July is a surefire way to spend too much. If you plan your wedding for other times of the year, wedding vendors might even give you a discount.
Keep invitations simple. Wedding invitations can be pricey. Considering that the majority of people do not save wedding invitations, it's probably not worth spending a lot of money on them. You may even want to go digital which will save a significant amount of money.
Be frugal but fashionable. Wedding dresses can be quite an expense and (hopefully!) will only be worn once. Some shops rent wedding attire for the entire wedding party. There are also sample sales which usually happen once a year where you can buy a designer wedding dress at amazingly low prices. Check out places that sell used gowns, or if you know someone who is a seamstress, you could buy material and have your dress made. Another cost-saving tip: have the groom and his "guys" rent tuxes instead of purchasing them.
Prioritize photography. Even though you don't want to spend more money than necessary on your wedding, the one area that you may not wish to scrimp on is the photographs. Your photos will capture your most cherished memories, so having professional ones taken is usually well worth the cost. Ask for referrals from friends and family and don't be afraid to negotiate a little.
Modify your music. If you want to save money on your music options, you can always have a family member act as DJ for the night. With so much music available for downloading, you can easily craft a playlist that can be used for your reception. By renting a speaker system, you'll have enough power behind your music to keep the party going without spending too much.
Sticking to a wedding budget isn't impossible—there are many ways to keep costs down. Start with the ones above and, remember, while it's tempting to go over the top at times, you'll regret it if you go into debt and have to pay off wedding bills for years. With these tips, and a little creativity, you can still have a lovely wedding without going bankrupt.