Summer Event Guide Tip 1: How to Create the Perfect Floor Plan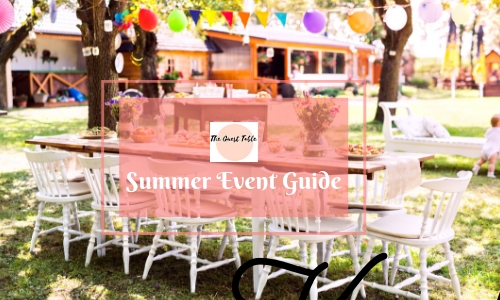 Taking care to place your food, entertainment, podium, and of course—guest tables and chairs—to maximize everyone's enjoyment is critical. Here are the key steps to ensuring the floor plan for your summer wedding, party or corporate event is perfect
Every great event starts with the perfect floor plan. Taking care to place your food, entertainment, podium, and of course—guest tables and chairs—to maximize everyone's enjoyment is critical. Here are the key steps to ensuring your floor plan for your summer event is perfect:
Start with accurate space dimensions and the location of essentials such as electric outlet and restrooms.
Finalize your expected number of guests and choose your table shapes and sizes.
Calculate the number of tables required based on the information above.
Utilize the theguesttable.com digital seating chart to easily map out your seating chart.
Start by plotting out where food, music and entertainment activities should be in relation to your seated guests.
Choose your own seat and those of any VIP guests—remember to consider accessibility for disabled or elderly guests. Then choose whether you want to assign seats or tables for remaining guests.
If you are seating guests, try to seat them in groups based on how they know the host or in the case of corporate events, by professional interests.
Share your digital seating chart with event hosts or, if you are allowing guests to select their own seats share the 4-digit code with them via email or social media (if you are using theguesttable.com digital seating chart).
That's it! Following these steps will help you make your summer event a true success. Get started on your digital seating chart today by checking out The Guest Table's online event seating chart tool.