Smile! Expert Tips for Planning Your Wedding Photography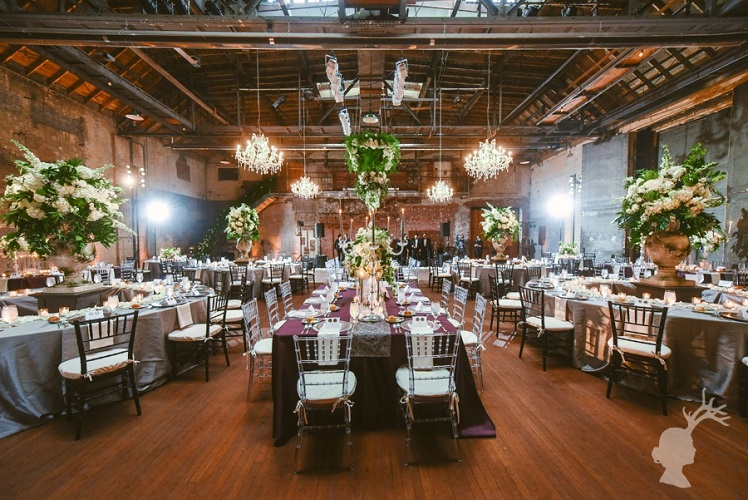 Melissa Squires is a fine art photographer and the owner of A Girl in Love Photography. In this guest blog she offers expert wedding photography tips.
In general, wedding planning can be stressful: finding the right venue, setting budget, putting together a guest list…a seemingly endless stream of tasks that aren't exactly fun. Once you have all of that out of the way—then you can move on to fun stuff like reception and ceremony decor and lighting and of course, planning how fabulous you'll look in your wedding photos!
As a wedding photographer, I often get asked by engaged couples how to put their vision into reality when it comes to creating the perfect setting for capturing wonderful wedding memories! What I tell them is that it really comes down to two questions:
What do you WANT from your photos? And,

What do you WANT for your guests?
For example, a candlelit evening wedding ceremony or dinner setting is a romantic and timeless way to say, "I do." As a romantic myself, I love the warm mysterious glow of candlelight. As a photographer, I have to consider the amount of lighting, however.
That is, can we actually see the couple and their guests and feel the ambiance in the candlelight.
If a candlelight ceremony and reception is what you want, consider these photographic options:
Leave things as they are, using just the candles for lighting. This will be wonderful for mood and will be uber romantic. The tradeoff is that if you or your family want to see the faces watching the ceremony or celebration at the reception it will be almost impossible.
You can ask your photographer to add light as they are shooting (if they understand how to do this) but, be prepared that the romantic scene you have created won't be translated in the wedding images. This might be very disappointing if you spend a fortune on candles to set the mood and then so much light is used they aren't even noticeable.
For some couples, flowers are an important part of their wedding décor and style. Most modern photographers do not do the "traditional" people-sitting-at-a-table shots anymore (Largely because breadsticks and water and beer glasses don't always convey the sophistication of a three-course dinner no matter how beautiful the plates or the flowers are). It is still important though to consider what you are placing as centerpieces on each table in terms of how you want your reception photographed.
The classic example of what not to do is the bride who uses three-foot tall vases filled with expansive and elaborate blossoms, which are beautiful but will obscure the newlywed couple in photos as their faces express the joy and love and tears as they are listening to their best man and best woman speeches. So consider making sure those glorious arrangements aren't placed in front of them at their seats. After all, no amount of talent can get a photo of a bride's happy tears as her dad talks about his pride in her if a spray of long stem roses and eucalyptus is in front of her.
The first dance, and the father and mother dances are emotional and important parts of weddings. Many DJ's and bands bring their own lights to set the mood and keep the party rocking. I love the colors and the flair. However consider asking about how these important vendors light the dance floor.
While most light can be worked with by an experienced photographer but for instance, the little speckled laser lights that look a bit like a disco ball sprinkled over the dance floor can make a photo of a bride and groom doing the first dance they choreographed and practiced for 6 months look like they have chicken pox in photos. Consider asking the DJ what they use and if they use lights that are lasers or pin lights and if so requesting they wait to use those lights after the dance floor is packed and the party has really started.
For many couples, photographs are the most important thing they will have from their wedding. Choosing a photographer whose images reflect what you want to capture is the first step. Once that big decision is made most photographers are more than happy to talk about what they prefer or how they can capture the day. Be sure to ask them what they suggest so that you are confident that you will treasure looking back on your big day forever!
Melissa Squires is a fine art photographer and the owner of A Girl in Love Photography. She loves capturing the magic and memories of weddings, and all life's moments big and small.