Unique Wedding Favor Ideas to Complement Your Perfect Wedding Reception Seating Plan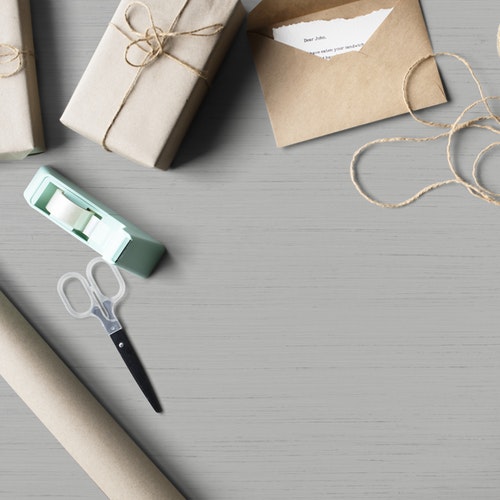 Wedding table favor ideas to complement your wedding theme. Here are eight ideas that are not only unique, but cost effective, too.
In addition to taking the time to create perfect seating arrangements (learn how to make your own online seating chart here), the wedding table favors that you choose show your guests just how much you care. Plus, with so many wedding table favor ideas to choose from, you can find (or make) one that not only complements your wedding theme but expresses you and you significant other's personalities as well. Here are eight ideas that are not only unique, but cost effective, too:
1. Personalized mugs offer a practical wedding table favor that is likely to be kept and used for years to come! Creating a personalized mug with your engagement picture, a favorite saying or bible verse and the date of your nuptials can be cost-effective, too, if you use a vendor that offers quantity discounts.
2. Custom ceramic tiles, like mugs, are a great, easy-to-make wedding favor. The tiles can be used as a coaster or paperweight. You could even have your bridal party help you paint, stencil or stamp the tiles with you as a fun celebratory activity. If time or creativity is short, consider purchasing pre-painted tiles with patterns that complement your wedding colors and simply write or stamp your names and wedding date on the back.
3. Mini mason jars are cute on their own, but when you fill them with a handmade candle, candy, hot chocolate mix and marshmallows or soup mix and tie them with a pretty ribbon and tag they make a wonderful wedding table favor. This is a truly creative, cost-effective and eco-friendly option.
4. Cookie cutters and recipe cards are another practical and sweet idea. Simply purchase enough heart-shaped cookie cutters (or any other shape you like) and tie them or bag them with personalized index cards featuring your favorite roll-out cookie recipe.
5. Personalized candles in a scent that evokes the bride's bouquet, your honeymoon destination or even the wedding cake make a lovely wedding favor that serves as a sensory reminder of your special day for all of your guests. You can make your own candles and label them or purchase them through a party supply vendor.
6. Decoupage picture frames make a nice change from the standard gold or silver variety. To make them, simply clip pictures of flowers or other meaningful images from magazines, position them to cover a wooden picture frame, then apply clear-drying glue over them. Let the frames dry, then fill them with a "Thank you for attending" message or with a picture of you and your new spouse.
7. Scratch-off lottery tickets in fancy envelopes with the words, "For Richer or Poorer" along with your names and nuptial details can make a unique and entertaining wedding table favor. If someone wins big with their ticket, they'll never forget your wedding—ever!
8. Charitable donations made in lieu of a physical wedding favor and in honor of your guests are a heartfelt way to show your appreciation to everyone who shared in your special day. You can simply place a pretty card at each guest's seat letting them know the details of your contribution to a chosen charity in honor of their presence.
These are just a few ideas for affordable wedding table favors that you can use to create a personal touch for each guest on your wedding day. If you need assistance to make sure that your guests are sitting in the best possible place at your reception check out The Guest Table's online wedding seating chart tool.