The Top Trends to Snag for Your 2020 Wedding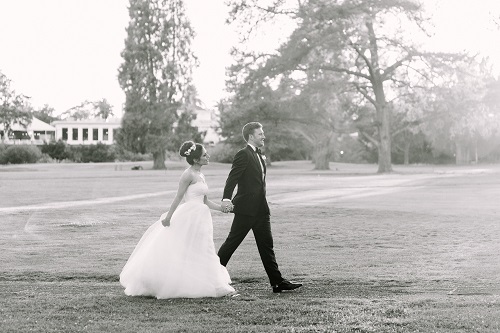 Here's a peek at the trends that you'll see shaping weddings in 2020 and beyond.
Out with the old and in with the new—that's the energy that a new decade brings to everything, including weddings! Here's a peek at the trends that you'll see shaping weddings in 2020 and beyond:
Colors are reflecting nature with coral, sage, mustard and dusty rose taking the lead for wedding party attire, table settings and flowers.
Micro-weddings are helping brides and grooms keep ceremonies and receptions intimate (think 40 or fewer guests) and budgets in check.
"Green" weddings are in keeping with the eco-conscious philosophy of younger newlyweds and increasing demand for recyclables in everything from wedding invitations (or go digital) to wedding favors.
Tech-savvy events are becoming the norm starting with platforms like The Guest Table which allows couples to create a digital seating plan and share it with their guests who can then select their own seats. In addition, more and more couples are using social media and photo platforms to plan and share the details of their special day with those closest to them.
Fresh table configurations. In 2020, couples want to put their own mark on everything about their weddings. This includes the way tables are arranged. Evolving from traditional round or rectangular tables, settings incorporating winding tables—multiple tables pushed together to create a design—or tables arranged in a shape such as an "x" are popular.
Boho and rustic weddings are on trend for the new decade which means that the whole vibe is more relaxed and eclectic. Vintage lace dresses, messy updos and wildflower bouquets are going to be favored in 2020 wedding parties.
If you are getting married this year, congratulations! Be sure to check out our digital wedding guest seating arrangement tool and our digital app to help you start your wedding planning off right in line with these trends.