Five Questions to Ask Before Planning a Destination Wedding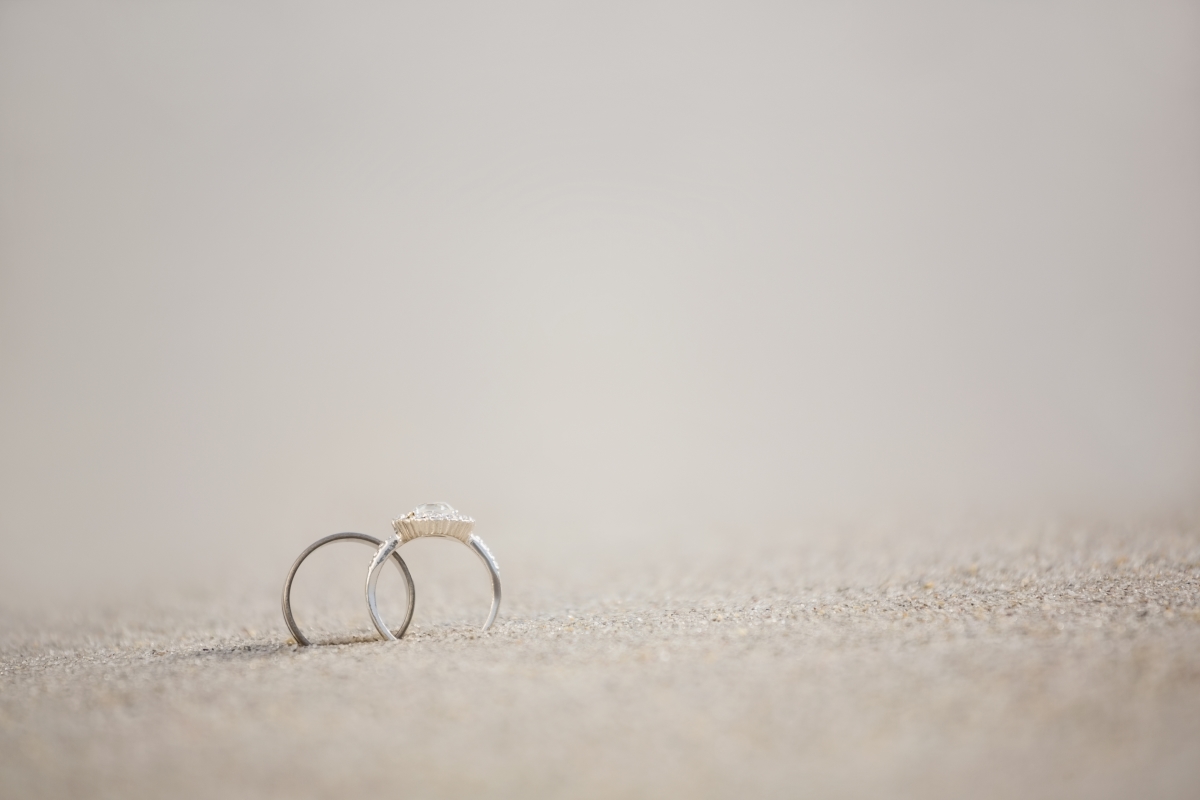 No matter where you decide to have your wedding, making sure you and your guests have a great time while being comfortable and safe is key.
Sandy beaches, saying your vows at the edge of a beautiful blue ocean, exploring a new place on your honeymoon. These are some of the best things about a destination wedding. On the flip side, planning a wedding that will take place away from your home can bring with it additional stress from the financial burden to the logistical issues which may arise. So, before you take the plunge and book a destination wedding, ask yourself and your spouse-to-be these questions to make sure this adventurous option is right for you:
1. Is having a smaller group of guests an issue for us as a couple or our families?
Unless you are lucky enough to have an unlimited budget for your wedding, having your vows take place in another state or country usually means that you will have a smaller guest list due to cost. This is especially true if you are expecting guests to pay their own way. If you or your family feel that you must have certain guests at your ceremony, you could consider paying for them to attend.
2. Can we afford pre-wedding travel to the destination we want?
Planning a wedding without ever seeing your destination is a risky move. If you are not too worried about having everything exactly the way you want it, then you may not feel it is necessary to go to your destination before the wedding actually occurs. However, many couples want to see everything in advance and speak to the hosts at the venue they have chosen. If this is the case for you, then be sure you can factor in the money and time for a trip or two to your destination during the course of your wedding planning.
3. Do we know someone at our location who can help us?
One way to offset the cost of making trips to your wedding destination is to have a point person whom you know and trust to help you at the venue you have chosen. It could be a family member, a wedding planner, the point person at the hotel, a trusted vendor or the resort staff you are using for your ceremony. Whomever you choose as your trusted person, it will pay dividends if you can have this arrangement set up with them when you select your destination.
4. Are we happy with this choice as a honeymoon locale?
One of the big benefits of a destination wedding is that you can segue right into your honeymoon without having to pack and get on a plane or in another mode of transportation. Make sure that you choose a venue that can host both your perfect wedding, your guests and the type of honeymoon you are dreaming of. If you are not planning on honeymooning in the same location as your wedding, you may want to consider the access to airports or other travel amenities as part of your selection criteria.
5. Is the destination safe?
While you may be dreaming of a tropical destination or one that is in a part of the world you have never been to before, be sure to think not only about the wonderful experience of traveling for your wedding, but also about safety. Be sure to check into the details of the specific place you are choosing for your wedding and to make guests aware of any areas or activities that they should avoid when they attend your wedding. This will help to ensure that everyone has a great time and returns home with wonderful memories of the time they spent at your wedding.
No matter where you decide to have your wedding, making sure you and your guests have a great time while being comfortable and safe is key. The Guest Table wedding seating chart platform can help you take care of this often-dreaded task from anywhere in an efficient, stress-free manner. Plus you can share your seating chart with your
remote wedding planner and/or your guests so that they can select their own seats depending on the level of control you want to have over your seating arrangements. Check it out here, then start looking for your dream destination wedding location!