Food Allergies—Use These Tips to Keep Your Event Guests Safe!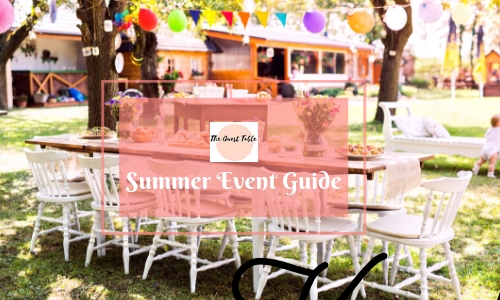 Today more than ever it is important to manage food allergies and the other dietary needs of your guests at your events. Use these tips to make the process of keeping your guests safe easier.
1. Gather information in advance. Make sure you find out from your guests any potential food allergies. You can do this easily using the import guest list feature on TheGuestTable.com by using the Notes column on your spreadsheet. Check out our post about it on our Facebook page here: https://www.facebook.com/pg/theguesttable/posts/
Consider asking if your guests have any vegan, vegetarian or kosher needs in addition to any gluten-free needs or food allergies such as: eggs, dairy, wheat, shellfish, fish, peanuts, tree nuts, soy. You may also want to give them room to add additional dietary issues.
2. Communicate with caterers. If you are using caterers, be sure to ask them about their knowledge of and ability to accommodate special dietary needs. Also, be sure to communicate to them about your guests needs.
3. Label buffet ingredients. If you are having a buffet at your event be sure to include ingredient lists to help guests with special dietary needs feel more comfortable selecting items to eat.
4. Be cognizant of cross contamination. Cross contamination is something to be very cognizant of when serving guests. Keep separate stations, pans and utensils for those with food allergies. Make sure you have someone watching to ensure that guests don't mix up these stations.
Remember, food allergies can be deadly, so be sure to ask your guests about any allergies, communicate to anyone handling or preparing food at your event, label ingredients and be cognizant of cross contamination!