The Positive Effects the Pandemic May Have on our Weddings in 2021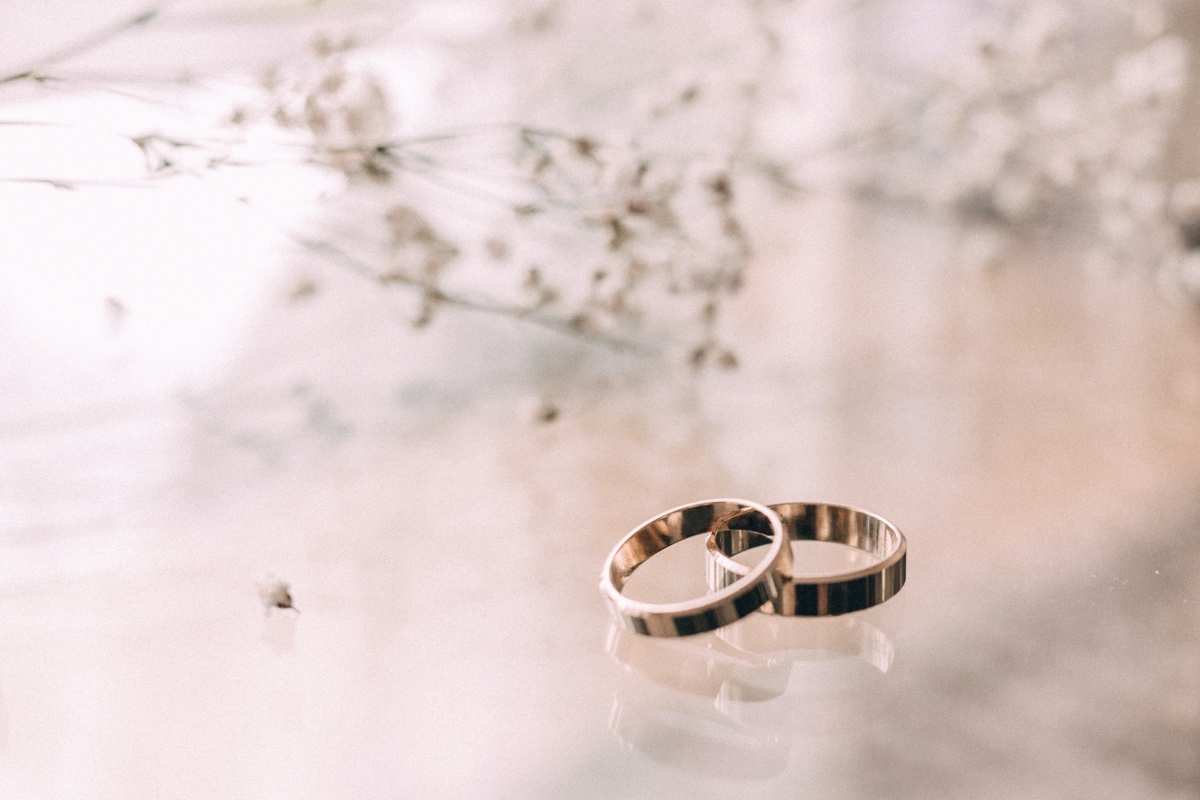 Celebrations will be different in 2021, and in many ways for the better. But how will the pandemic shape our weddings and how can we embrace the change.
Let's be honest, 2020 was not the greatest. And if you were trying to tie the knot last year, you probably had one hell of a time! This year however, with the help of the vaccine being rolled out worldwide, things are looking brighter. But how will the pandemic effect weddings in 2021 and beyond? Will our new-found appreciation for freedom affect where we wed? Has this prolonged separation from our loved ones increased or decreased the size of our guest list? Will we have more than one wedding?! Only time will tell us the true answers to these questions. But one thing is for sure, there will be plenty of positives to come out of all of this, and today we're going to celebrate them!
Weddings Post-Pandemic, What Positives Will Covid-19 Bring?
Micro-Weddings & Intimate Guest Lists
The pandemic has really taught us a lot about ourselves, and about our friends and family. You may have found during this prolonged period spent at home, that you missed some people more or less than you thought. It's been a common theme, and it may well affect future guest list numbers, especially when paired with our need to look after the more frail or vulnerable members of our flock. What this all boils down to is couples planning post-pandemic micro-weddings in 2021, with only their closest, realest friends and families invited.
Weddings Wherever
Following on from our last point, with wedding party numbers smaller, the need for traditional big venues is also diminished. Meaning you can tie the knot wherever you wish. Plus, there were a lot of weddings cancelled in 2020 due to the pandemic, and they will all be re-arranged for 2021 and 2022. This means if you want a weekend wedding, you've got competition! However, if you plan to throw your wedding somewhere unusual, like a bowling alley, a boat or maybe an aquarium… – you'll have much more luck, and you'll create something pretty unique too.
Restaurant Style Receptions
When you watch an old movie, and you see someone smoking on a plane, doesn't it look weird! Well that's how we all feel right now when we see someone going to a bar or a restaurant on TV, it looks like a fantasy world! A night out for dinner is something that we all appreciate, and an activity we have all sorely missed during lockdown. So a big trend for 2021 weddings has to be restaurant style receptions. No buffets or set meals, just elegant plated courses with menus and ambiance aplenty.
Choose Local
Now more than ever, your community needs you. So when planning your wedding, think about them first, and buy local. Don't bulk buy favors on Amazon, or double up on confetti at Alibaba – find someone local on Etsy and support those around you first. The lockdown has put a huge strain on the US economy, and in 2021 we believe we'll see many more couples choose to spend their hard-earned dollars within their local network of boutiques and businesses.
Say Thanks, and Really Mean It
Post-pandemic we are going to be damn thankful to have weddings, and even more fortunate to have each other. Every big day in 2021 and in the near future will have a much deeper meaning to it, an extra layer of gratification for the opportunity to finally celebrate with our loved ones. This will be reflected in how we style our weddings, and in how we honor our attendees. Maybe a handwritten note could be placed on each place setting, or personalized wedding favors that go above and beyond the traditional could be made. Or even extra wedding support staff brought in to look after childcare, so all those war torn lockdown parents can really let their hair down for the night.
While in lockdown it is important to not lose sight of your wedding planning, or let nuptial anxiety take hold. Focus on the little details, the small but still important jobs that need to be tackled in order for your plans to progress. One such task is organizing your seating plan… we know, it's a horrible task! But we have just made it a easier for you. Our Guest Table online seating chart platform has been specifically designed to eliminate the stress of organizing your loved ones, with our simple drag and drop system. Simply import your guest list and place them yourself on the exact floor plan of your reception, or invite your loved ones to reserve their own seats themselves! You can then print, share or integrate your seating plan into your big day however you choose. Find out exactly how it works here and if you would like any more information please get in touch here.