Creating an Online Wedding Seating Chart Helps Avoid Top Wedding Pet Peeves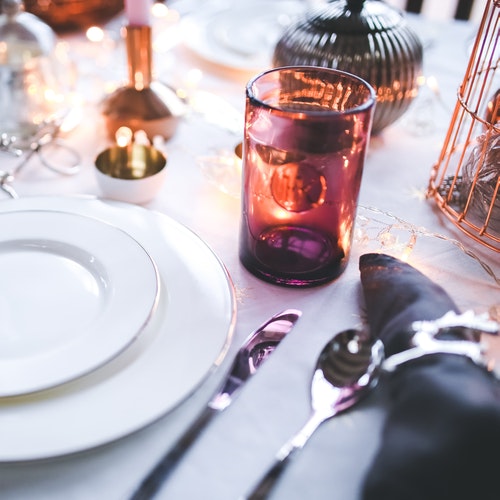 By using TheGuestTable.com platform you can create the perfect seating arrangements for your guests. In fact, if you want to avoid the stress of making a wedding seating chart altogether, you can even let your guests pick their own seats!
Weddings are one of the most celebrated events in our lives. Family and friends come together to share a special and memorable day with the bride and groom. If you are planning a wedding, you'll want every detail to be perfect by avoiding some of the common wedding pet peeves that a recent survey by Wedding Wire uncovered.
Aside from the obvious, such as unruly wedding guests, many survey respondents listed having to sit with strangers at a wedding as one of the top five wedding "pet peeves" that they want to avoid. This is why your wedding seating chart really matters.
Fortunately by using TheGuestTable.com platform, creating the perfect seating arrangement for your guests is simple—even if you are being bombarded with requests from guests or you have family situations that require special attention when it comes to who sits where. In fact, if you want to avoid the stress of making a wedding seating chart altogether, you can even let your guests pick their own seats!
Here's how to make a wedding seating chart every guest will love:
TheGuestTable.com seating chart platform allows you to create a flexible, editable, online seating chart for your wedding in just a few quick and easy steps:
Start making your wedding seating chart at least 2 weeks before the wedding.

Set up your

account

and choose your plan level.

Create a floor plan based on your estimated guest attendance using our easy drag-and-drop software system.

Pre-select tables for family and special guests (if desired) and set the date when guests can start reserving their seats.

Share your 4 digit access code with your guests via printed invitations or email.

Guests select their seats and RSVP through The Guest Table platform.
You can make modifications to the floor plan as needed, then use a print or digital version of it for planning and on the day of your wedding to keep everything running smoothly and stress-free!
Avoid other top wedding pet peeves by making an online wedding seating chart
In addition to ensuring that your guests don't have to sit with people they don't know, TheGuestTable.com platform allows you to help your guest avoid other top wedding pet peeves including:
Sitting too close to the speakers or too far from them.

Not having easy access to the buffet table.

Being too far from the restrooms or exits.

Sitting with family members they don't get along with.
As most brides and grooms know based on the weddings they have attended themselves, the event is usually fun but it can be stressful. This is especially true for those guests who are uncomfortable making a special request for their seating placement because they don't want to be bothersome. By using TheGuestTable.com platform, you can eliminate wedding seating arrangement stress for you and your guests. Remember, a comfortable guest is a happy guest!
Eliminate another wedding pet peeve with an online wedding seating chart: bridal stress!
When you are planning a wedding, you have a million things to do! You shouldn't spend hours making a wedding seating chart the old-fashioned way. Let technology be your friend and use TheGuestTable.com's drag and drop navigation system to create your own unique reception layout, then you and/or individuals you designate can seat guests using one of these built-in options:
You can seat all guests and retain complete control over your wedding seating chart.

You can seat some of your guests and then let others (like your parents or in-laws) seat guests, too, by sharing an access code with them.

You can let your guests choose their preferred seating by sharing an access code with them.
Whichever option you choose, your bridal stress level will diminish significantly, especially if you allow your guests to help you create the seating arrangements—giving you time to focus on enjoying your special day.
State-of-the-art technology with a personal touch
Although TheGuestTable.com utilizes state-of-the-art technology to make it easier for you to plan your wedding seating arrangements and keep track of guest menu selections, it still allows you to have a personal connection with your wedding attendees. Your guests can send you a note in case they have special needs they want you to be aware of. Then, once a guest selects their seating (and menu option if this feature is enabled), they will receive a confirmation email thanking them for reserving their seats. The guest can refer back to the email confirmation and click on the link to modify their selection if they wish to make any changes.
Create a stress-free wedding seating experience for you and your guests now!
If your wedding date is coming soon, now is the time to check out all of the features that TheGuestTable.com platform offers as well as our FAQS. Not only will you dial down your own wedding stress, but you'll help your guests avoid their top wedding pet peeves, too!